Directed and starring Nandini Bapat, addressing mental health in the South Asian community.
Jessica Connel was the cinematographer.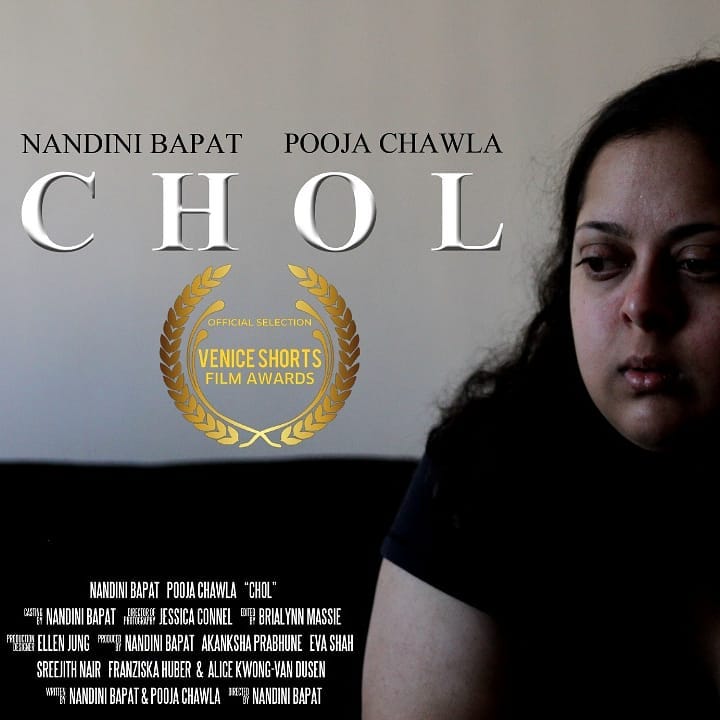 Executive Producer, Director, Actress, ″Chol″
Quote from the indiegogo campaign
Not that long ago, I was in a really dark place. I struggled with something I couldn't name or understand, but it ravaged my life. I struggled to get out of bed every morning. I didn't have the energy to see or talk to people. There were many times over a period of two years that I had the thought that 'I don't want to live anymore.' I couldn't articulate what was happening to me and as much as I tried to reach out, I never could pierce that veil to actually reach my family and friends. The reality is, we never know what someone else is going through until it's too late.
Depression and mental health issues are a big issue in a lot of communities, including mine: the South Asian community. It wasn't until I started addressing the cause of my depression that I was able to break out of the fog and finally realize what had been happening to me. I was lucky — I did something that inadvertently reversed my depression. Not everyone has that and it's long past time that we begin to address mental health.
As I am a filmmaker, I believe in telling stories visually. Visual storytelling sparks emotion, connects us to our humanity and makes a profound impact on our world. I wanted to tell my story, but I didn't want it to be just words on paper — I wanted to viscerally communicate what it is like to struggle through depression.
Enter Chol, the story about a young woman who deals with undiagnosed depression just before Christmas. It's my hope that this story sheds light on mental health and how important it is that our communities recognize and support people that are suffering. Chol is needed in my community and in other communities around the globe, if only to illuminate an issue that rarely sees the light.
Executive Producer, Director, Actress, ″Chol″
Quote from the indiegogo campaign